After Mary Honeybun retired from her nursing career she found that she could not 'retire' from her passion to help people.
Her nursing showed her how important it is, both physically and emotionally, for a person disabled by an accident or a medical condition, to have the mobility that a wheelchair gives them.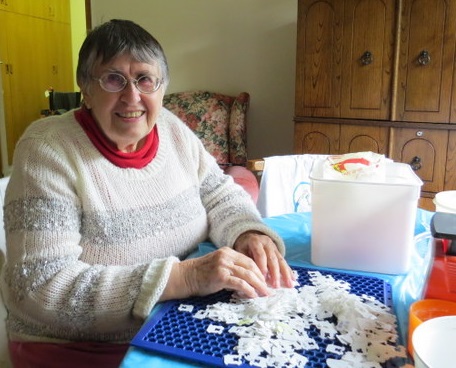 She learnt how having a wheelchair for a disabled person eases the burden on the family and that very people in need of wheelchairs were often unable to afford to buy their own. So she decided that she would put her efforts into providing them.
She felt strongly that she wanted to work for a charity where all of the funds raised went into providing for the needy rather than into the administrative costs of the charity. In addition, she wanted to reach out to people of all races and creeds.Her fourth priority was that it should be something that was environmentally friendly. An enormous challenge!
And so began her second career! In October 2006 she finally settled on collecting bread bag tags to sell to a manufacturer, with the help of volunteers, to raise money to purchase wheelchairs. Her ideals were achieved when she handed over the first wheelchair was handed over in April 2008.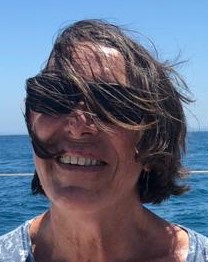 Lorna Norris had helped her with the project for many years and Mary asked her to take it over from her in 2015. About the same time, a recycling company set up a program to take in plastic lids, and in exchange for a certain number of kg, they would provide a basic wheelchair.
Pat Flesch started to collect plastic lids to get a wheelchair for their church, but thereafter the lids continued to arrive in large quantities, so she joined forces with Lorna and they currently repack and deliver 300kg of tags and a ton of plastic lids every month!
In February 2020 wheelchair number 800 was handed over! An amazing achievement.
The most often asked question is: 'How or where can I get my tags and tops to you???' So we created this website with a 'collection points' page. We only put up the names with your consent, so if you would like to be on it, please let us know so that we can offer as many alternatives as possible.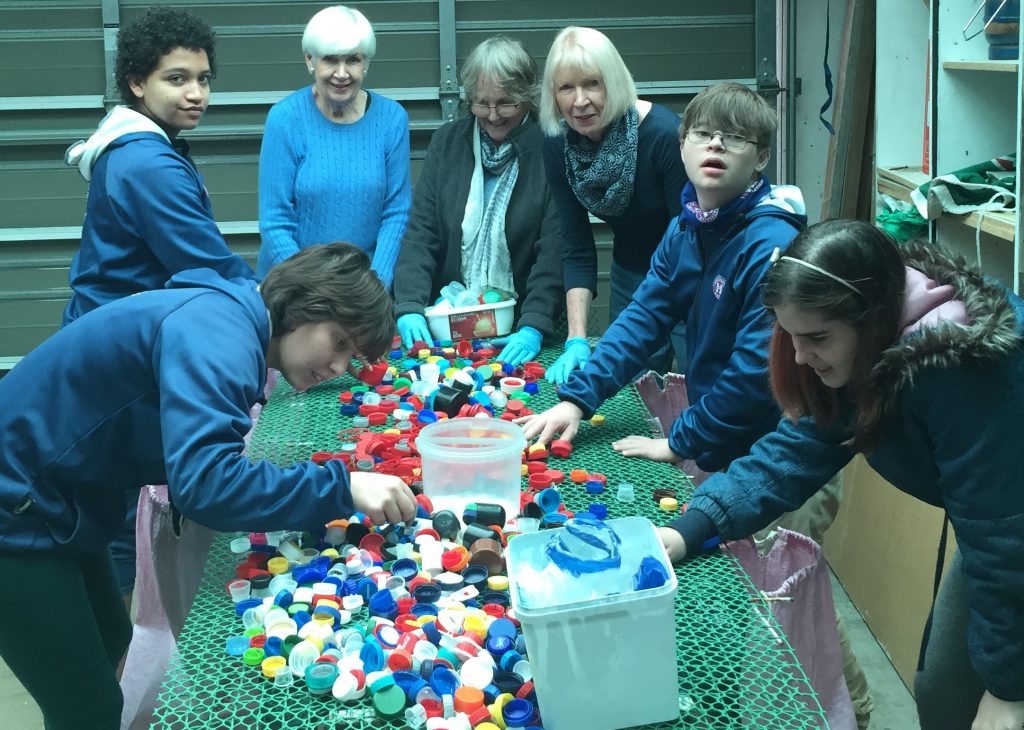 There are groups of people, churches, schools and companies who collect tops and tags, and others who donate wheelchairs or money to the project, all of which we are extremely grateful for.
In addition there are a number of organisations and companies that assist in other ways and we acknowledge, in no particular order, those listed below.
Winfar, a division Wynberg Pharmacy who sell us the wheelchairs and advise on which type is best for the recipient. They also pick up tags and lids for us from outlying areas while out on their deliveries.
Zibo – the manufacturing company that buys the bread bag tags

Interwaste, Waste Plan and My Plas who buy our lids

Hot Ink who print our pamphlets

SA Polystyrene Packaging Council for their assistance

Pathcare – who have collection points and transport the tags and lids